Static Slide
Local & Independent News Association
Supporting independent digital journalism through hyperlocal news.
Slide 2
JACKY BARKER (IN THE COVE)
"The LINA Summit has been a highlight of my year so far. To see Minister Rowland say local news matters makes all the hard work worthwhile."
Slide 2
Susanna Freymark (IndyNR)
"People want news about their communities. They want to share their stories, they want to see stories about themselves or say I know that family or I know that place."
Regional News Media, UTS Centre for Media Transition 2022
Slide 1
Paul Jackson (Local News Publications)
"I'm excited to find a group of peers like LINA who are willing to help each other learn and grow together."
Slide 2
KIM SMEE (MANLY OBSERVER)
"We endeavour to be as direct and as clear as we can, with a fair and non-sensationalist approach to reporting. It is run by locals for locals."
What is hyperlocal media?
Hyperlocal media organisations cover community-focused public interest news and important local issues through print and online, working at a local geographic level.
---
Gain the support and guidance of the LINA team and members
We help nurture hyperlocal media organisations, and encourage new hyperlocal entrants by providing capacity-building support, expert advice and access to critical third-party services. The hands-on support provided by LINA will directly address the challenges commonly cited by hyperlocal news organisations.
Enhancing high-quality news coverage of important local, original and public-interest issues
We'll help you connect with similar organisations, and support peer-to-peer learning – whether online or in-person, via conferences, and develop a digital library of resources, including style guides and content templates.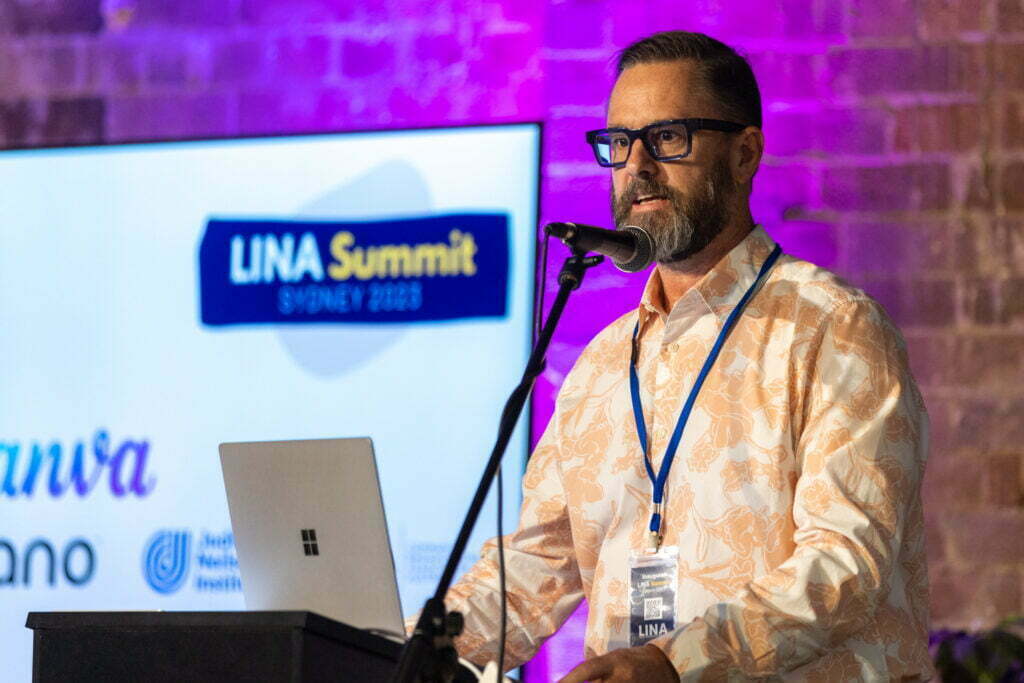 ---
Providing members with
Strategic Advice
Supporting strategic planning processes for engaged members.
Technology Advice
Advising on CMS and publishing platforms.
Operational Advice
From organisational structure to recruitment and succession planning.
Community & Events
Presenting regular events for knowledge sharing, developing new ideas and building an active community who support and learn from each other.
Resources
Providing access to a comprehensive suite of resources including guides and playbooks which collate and share the knowledge and experience of the Association and its members.
Sustainable Business Models
Supporting strategic planning processes for engaged members.
Partnerships
Building partnerships to ensure that hyperlocal media is championed for the important role it plays in Australia's media landscape and democracy.
Code of Ethics Implementation
Including assistance in developing policies and procedures to ensure the code is adhered to.